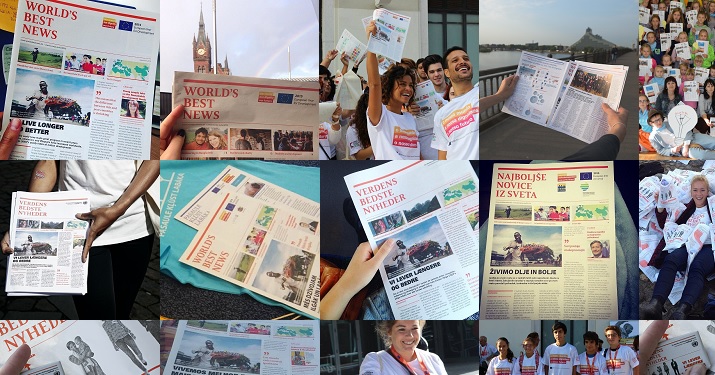 Read newspapers in 24 European languages
World's Best News has gone from a Danish to a European phenomenon, as 19 countries have created events, in which newspapers will be handed out. Online campaigns will be run in 24 languages in Europe from summer to winter this year.
World's Best News' newspaper has been translated into all European languages in cooperation with the European Year for Development.