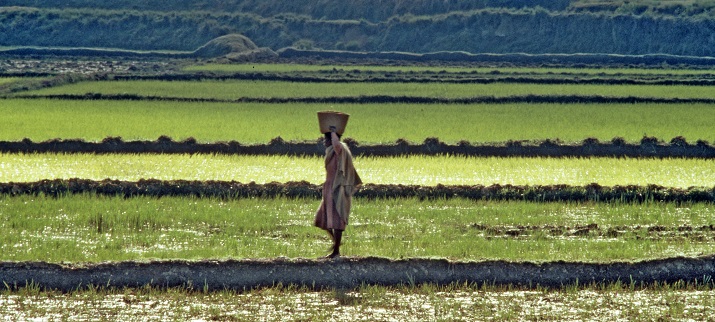 Photo: UN Photo, Lucien Rajaonin
Fertile Growth Markets In Africa's Drought
Hopelessness in Africa has been replaced by with booming growth rates.
Share
Other categories
A new optimism is rapidly spreading with the dry winds south of the Sahara. Investment opportunities for Danish businesses are better than ever before.
Arguments for talking about a 'new' Africa are many. The challenges that have hitherto prevented many businesses from investing in this fascinating continent are history, or at least well on the way to becoming so. The African economy is skyrocketing. With an average growth of 4.8% from 2001 to 2011, Sub-Saharan Africa is one of the fastest growing regions in the world. Moreover, conditions for the Danish businesses have been optimised significantly: for example, the infrastructure has improved and corruption is on the wane, so that many African countries are becoming more business friendly. The climate in Africa is dry, but the growth opportunities for Danish businesses are otherwise fertile.
Another argument is that the African consumers are young, numerous and ambitious. In the year 2020, it is expected that 128 million households will have an annual income of USD 5000, which means that families will start spending around half of their income on other things than food. This corresponds to 52 per cent of all households. A survey from McKinsey indicates how African consumers are very concerned with the quality of the product and the brand. With growing incomes and their attention to quality, African consumers represent a very interesting consumer group for Danish companies. Moreover, the African workforce will be the largest and youngest in the world in 2040.
Tips for growth
For ten months Børsen (Danish newspaper, ed.) has travelled the world and reported on the opportunities that await Danish businesses, and what is important when they make the leap abroad. First and foremost, it is important that the companies prioritise the creation of a network and hence ensure good connections, even if there are lots of other compelling issues. As a part of your network, it is crucial to find a good partner who can open up the market quickly and efficiently – you cannot do it alone. Besides, good employees are expensive, and can be hard to find. It takes a lot of perks and creative thinking to recruit and maintain competent employees.
Preparation is the key before you invest, and it is particularly important that plan A is supplemented by contingency plans. Budgets are rarely adhered to, and thus it is important to have a buffer ready when investments need to be jumpstarted. Also, the cultural context needs preparation, because if local customs and culture are not met with respect and humility, business opportunities will at worst be destroyed. When it comes to management style, adaptation to local conditions is also called for. The representative from Børsen learned that the Scandinavian management style is too straightforward and too blunt. The same adaptation should be applied to the product, and again preparation is essential, involving thorough market research.
There are many things to consider and there is a large amount of preparation, but the yields are big if things are done properly – and many Danish companies can bear witness to this. According to the investment portfolio of the Danish Investment Fund For Developing Countries (IFU), investments in Africa account for as much as 17% of the overall investment portfolio in 2012. That is more than double the 2007 figure. So your company is not alone in investing in the 'new' Africa now forging ahead.
Related news