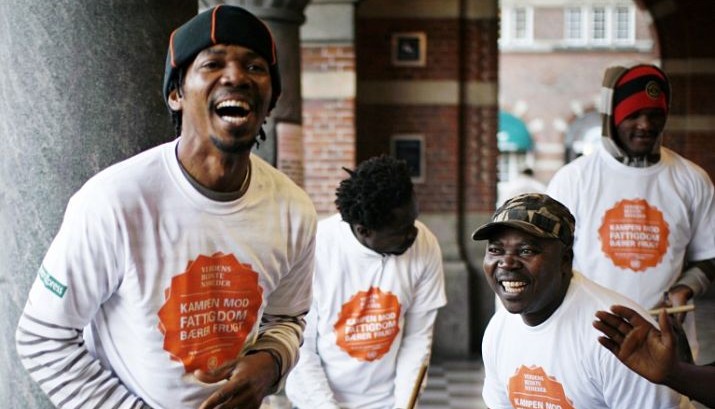 Welcome to World's Best News
World's Best News is an independent media founded in Denmark by the UN, the danish civil society and private sector.
How to create World's Best News
Save
Save
WBN conference 2015

In December 2015 World's Best News hosted a conference to highlight the experience World's Best News had collected and how the newly adopted Global Goals could be turned into action.
See pictures and quotes from the conference here.
Save
Save
International Campaigns
Save
Save
World's Best News is an independent media founded in 2010 in Denmark. Today we are part of an international network with sisters in Ireland, Netherlands, Norway and Finland. In 2015 our newspaper was translated and distributed in 19 countries of the EU on occasion of the European Year for Development.
The purpose of the initiative is to inform the public that the United Nations' Global Goals for Sustainable Development are achievable; the world is making huge progress.
The Global Goals are benchmarks for development in the world. Each day brings new challenges, but also important examples of progress. In 2015 world leaders launched the Global Goals – Goals that aim to end poverty, combat climate change and fight injustice and inequality by 2030. Read more about the Global Goals here.
Why World's Best News?
Extensive polling has shown that people in general do not believe in the possibility of eradicating global poverty. The Millennium Development Goals were considered 'unrealistic'. People generally had a very pessimistic view of the situation in the developing countries and there inadequate knowledge about matters concerning developing countries.
To address the problem, World's Best News was established in 2010 with the purpose of informing the broader public about the global progress in the developing countries. The message was clear: To bring all the good news on progress and solutions forward that tend to get drowned in the flow.