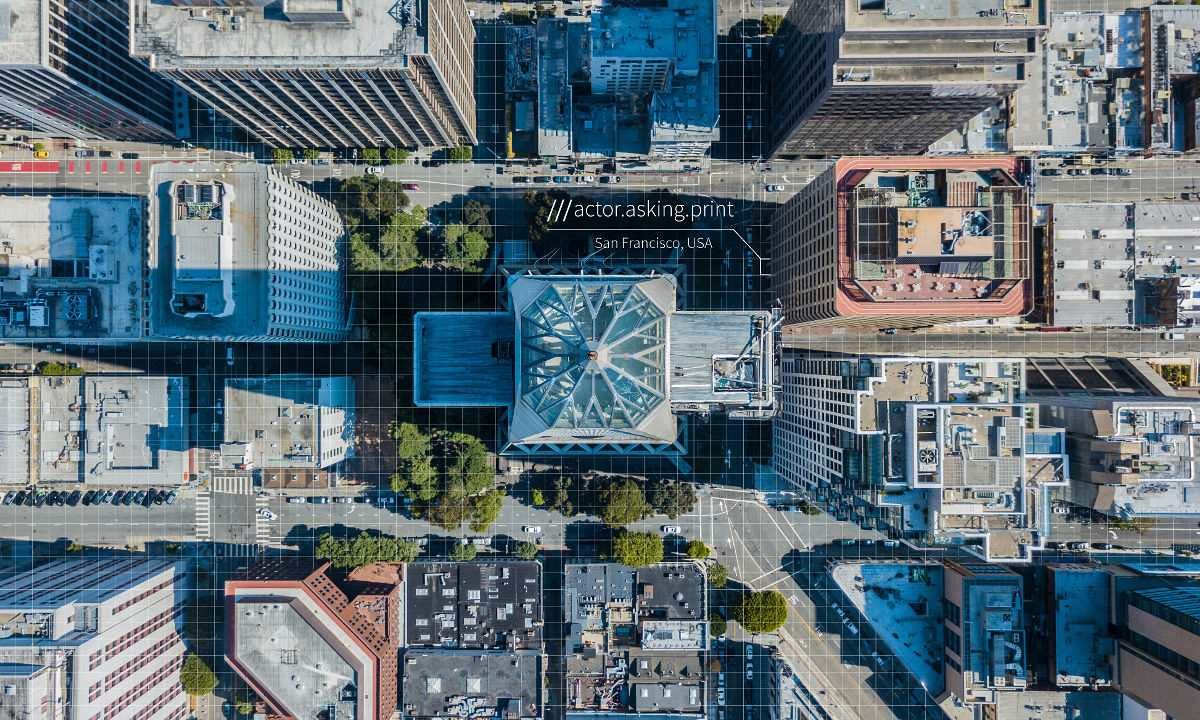 The app 'What3Words' divides the world into no less than 57 trillion squares of 3x3 metres each. Foto: What3Words
Analysis: New apps and three little words help people who do not "exist"
Billions of people all over the world live without an official address or identity, and it makes almost everything in life difficult or impossible. But new technology allows everyone to tell where they live - with just three words.
Share
Other categories
All Danish citizens have a little yellow plastic card with our health insurance and our civil registration number on it. Most people probably think about it as a right to public healthcare, but it gives us many more rights than just that. The ten digits on the yellow card that follow us from cradle to grave represent a great privilege. About 1.5 billion people live without an official identity. They have never been registered anywhere and do not have a birth certificate or other kinds of identification papers. The problem is greatest in Asia and Africa, where centralised and efficient systems for registering the country's citizens are often lacking.
The list of challenges caused by not having paper proof of your own existence is almost endless. You will find it difficult to create a bank account, have your children enrolled in school or access social and health services. And a very fundamental issue is not being able to vote in elections. People without papers are often people without a voice. For this reason, the UN, as part of the 17 Global Goals wishes to make sure all human beings on the planet get free access to legal identity, including birth registration, by 2030. But for this mission to succeed, new innovative methods must be taken into use.
Some of those methods have been put into use in Pakistan, where about 60 million children have not been registered at birth. The unregistered children are vulnerable to child labour, childmarriage, and trafficking because there is no evidence of their identity or age. The missing registration is due to both social and economic factors. In sparsely populated areas, the authorities' offices might be physically distant. But the distance to a mobile phone is often not very far in Pakistantoday – even in remote regions. For this reason, UNICEF ​​and Telenor made a pilot project in 2014. Together with the local authorities in the rural areas Punjab and Sindh, they developed an app for direct registration of births. Local staff, such as health workers, were equipped with the app, and within six months the proportion of registered births increased from 30 percent to 90 percent. The project is now being implemented all over Pakistan and the project is aiming for 700,000 registered births by the end of 2018.
Another widespread issue in many parts of the world is the lack of a registered address. Three out of every four countries in the world do not have any efficient, systematic address register, and the UN estimates that about four billion people do not have an officially registered address.
This creates similar problems as for those who do not have a legal identity – without an address you can't fill out the forms necessary to open a bank account, vote in elections or even get your house connected to the water and electricity grid. Ultimately, inefficient or non-existent address systems hinder growth and development because it makes everything difficult and affects people's opportunities and lives on many levels.
Chris Sheldrick was in the middle of a promising career as a musician when he accidentally injured his arm and had to change profession. One thing he didn't miss from his life as a musician "on the road" was the never ending frustrations of driving in circles to find the address of the concert venue for the gig of the night. Although the GPS is invented, the 16 digits are hard to remember, and there's always the risk of typing in the number wrong. Together with two friends from the chess club at the prestigious private school Eton College in England, Sheldrick developed the app "what3words". The system divides the world into no less than 57 trillion squares of 3×3 metres each. Each square has a name consisting of three randomly chosen words. For example, the words with.harp.person will lead you to the White House in Washington DC and luring.ignoring.wipes to the Little Mermaid in Copenhagen.
The system can of course be used by anyone, but especially for people without formal addresses in developing countries this has revolutionary potential. Any small cottage in rural areas or a shed in a slum now has its own "address" consisting of three words that anyone can remember, and everyone can find using the what3words app. According to the inventors, what3words is so far used by the post office in Mongolia, Djibouti, Tonga, Saint Martin and Ivory Coast. The system is also being used by organisations such as the UN and the Red Cross during disasters and accidents. For example, it's helping rescuers to accurately locate injured persons. What3words also won the Danish Design Award 'Index Award' in 2017. The award is dedicated to design that proposes sustainable solutions to global challenges – and "what3words" has the ability to offer this.
Related news