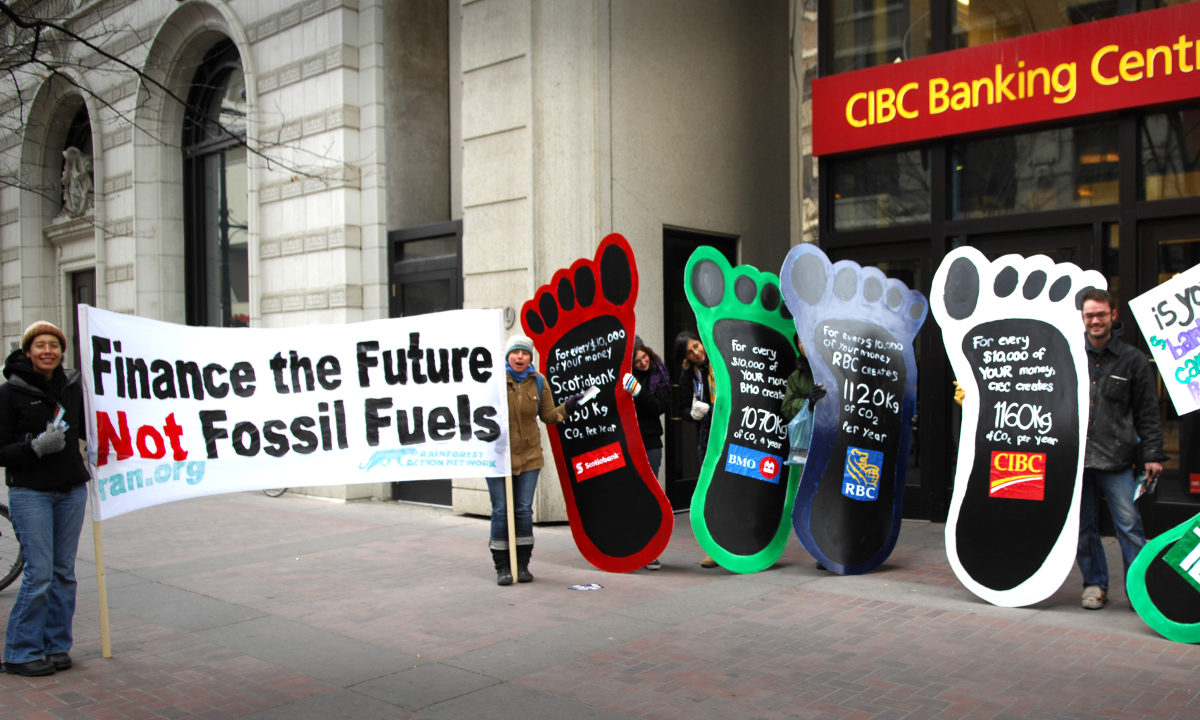 CCBY ItzaFineDay
Investors want to improve the world too
Finance can become one of the most important actors to solve some of the world's greatest challenges.
Share
Other categories
Staggering 5-7.000 billion dollars. Per year. According to the UN, this is the level of investment that must be achieved if we are to reach the Global Goals, such as ending poverty, limiting climate change and achieving gender equality by 2030. The annual development aid from each individual country is more than just a little far away from this amount of money. The financial sector therefore plays an important and crucial role when it comes to moving the world in a better direction. And this important task has already been taken up by an impressive portfolio of large international investment firms, private funds, banks, pension and insurance companies, NGOs and individual investors.
The Global Goals create a trend
Impact investments, which cover investments in companies, foundations and organizations that not only provide an economic return but which at the same time create environmental or social results, grow massively worldwide. A global survey made by the Global Impact Investing Network (GIIN) shows that investors put $ 77 billion in impact investments in 2016. It provides crucial capital for sectors that can solve some of the planets's major problems with innovative solutions ranging from renewable energy, sustainable agriculture and cheap housing to clean drinking water and education. At the same time, many of their members respond that they have begun to use the Global Goals as a framework for what they are investing in and the ambitious global agreement, also gives new investors an incentive to raise money to sustainable development.
From risks to results
The impact tendencies can be traced further back but expanded seriously around the financial crisis in 2007, where more and more actors became aware of the impact that investments have on the world. In the beginning, it was often about not placing money at excluded industries like weapons and tobacco. Today, the mindset is completely different and proactive. Now it's about solving problems in society. In the first couple of years impact investments were surrounded by myths about lack of returns, but recent studies show, including studies from the Institute for Sustainable Investing, the return from sustainable investments is often in line with or exceeds traditional investments. This is no longer about pure philanthropy, but business that creates both economic and better conditions for people and nature.
Youth revolt in the financial world
Like the rest of the private sector, investors face a paradigm shift: Business as usual is not an option in a greater and more environmental perspective. And those who come up with solutions are rewarded. Here, the historically large generation of millennials born between 1980 and 2000 are a major factor. Studies show time and again that millennials expect companies to face the world's challenges and act on it. The young consumers also have an eye on investors, and the big players like Goldman Sachs predict that the conscious and idealistic generation will change the financial world as we know it today. Those born closest to 1980 are already well in their career, but often do not have big savings yet. Amongst others Morgan Stanley has met this challenge by launching a program for impact investments with a lower minimum deposit.
Investors are looking towards Africa
The young generation is particularly big in Africa. According to the UN, Africa housed 226 million young people between 15-24 years in 2015, which corresponds to 19 percent of young people at a global level. And the figure is still rising. However, a significant part of the African millennials is limited by lack of infrastructure and poor educational opportunities, etc. This, combined with a growing middle class, makes Africa an area with some of the greatest opportunities if you are looking for investments that generate great results on multiple levels. A great example is LeapFrog, an investment company that has recently invested $ 22 million in the Kenyan drugstore chain, Goodlife, reaching 1.2 million customers in East Africa. Goodlife's educated pharmacists work to eliminate false self-diagnoses and dangerous copy products. As a new thing, the pharmacy chain also offers assistance through the internet to people in rural areas.
The probably best-known example from Denmark is also located in Kenya at Lake Turkana. Here has the money invested from Danish pension funds and 365 wind turbines from Vestas helped create Africa's largest wind energy farm, which is planned to cover 15 percent of the country's current need of energy.
There are still some big steps to the amount of dollars that the United Nations estimates it will cost to reach the world targets by 2030. But when influential actors like The Economist recently found that impact investment approaches the mainstream, it says something about the potential. Research from GIIN predicts that this sector by 2020 will have a value of $ 1000 billion. Money that will have a significant impact on the world.
Related news