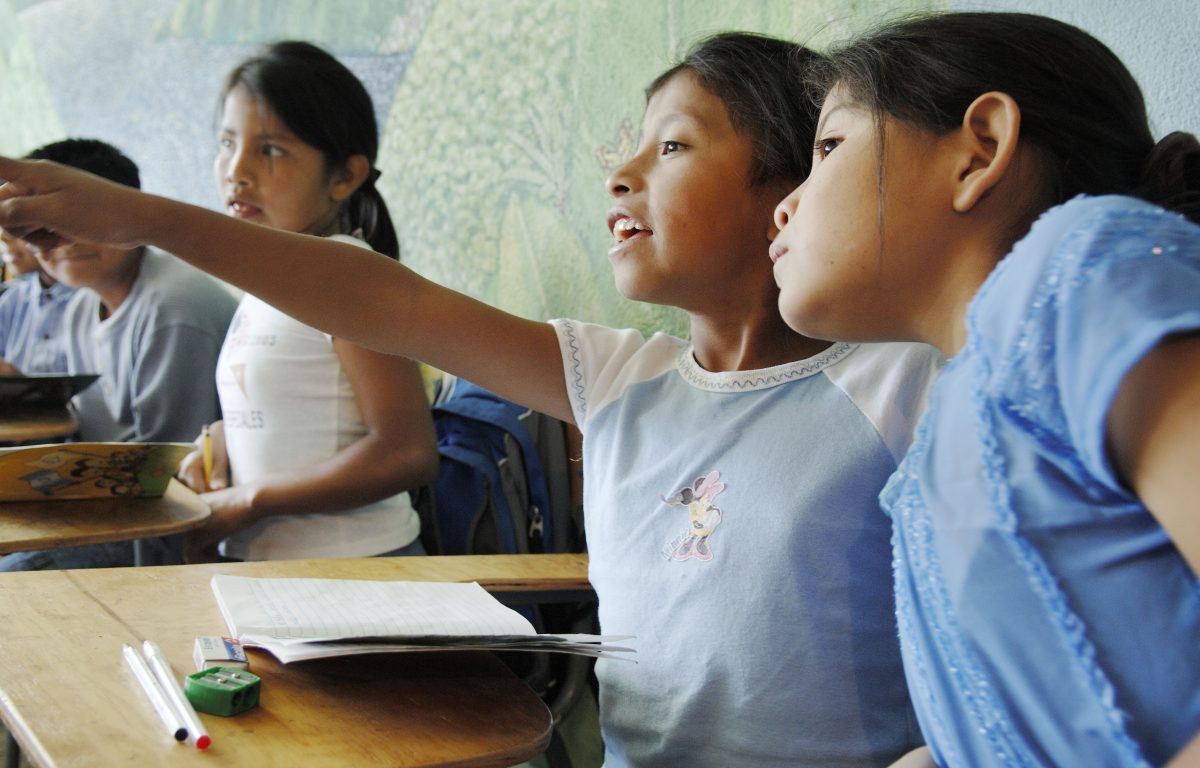 Photo: Heine Pedersen DANIDA
9 in 10 children in developing countries now start school
Significant progress has been made in the classrooms of the world's developing countries in the last few years. But just one percent of Danes knows that 90 percent of children in developing countries now start school.
Share
Other categories
'Boys are working in the fields and girls are doing household chores instead of learning how to read and write'. Many Danes believe that this is the everyday life for children in developing countries. In reality there has been significant progress in education in Africa, Asia and Latin America: Nine in ten children in the developing countries now start school.
According to the latest population survey by Danida, the Danish development cooperation program, just one percent of Danes is aware of this. Just as few people in Denmark know that equal numbers of girls and boys now attend classes.
Significant progress in the classrooms
In 2000, the countries of the world pledged that every child should have the opportunity to go to school by 2015. Northern Africa is one of the regions closest to reaching this goal. In 1990, 80 percent of children in the countries north of Sahara were enrolled in primary school. Now the number is 99 percent, the UN says.
Laos, Rwanda and Vietnam make up the top three when it comes to individual countries which have managed to reduce the number of children out of school by 85 percent in the latest five years. Today Rwanda has Africa's highest proportion of children attending school. A new education reform provides children with 12 years of free classes.
Education is a pathway out of poverty
There is still a ways to go before all countries in the world get across the finish line and will be able offer primary education for every child. In 2012, 58 million children worldwide were still a long way off from calculus, school books and blackboards.
On top of this it is not enough for children to just start in school. The students must also finish their education, which is still a challenge in several developing countries, especially those who experience violent conflict. The UN estimates that half the children not attending school in the developing countries live in conflict zones.
Nonetheless, the number of children finishing school has also progressed positively between 2000 and 2011. Nine in ten children completed their primary education in Central and Western Asia, North Africa and the Caucasus. In the Sub-Saharan countries the number is three in four students, but just every other child in Oceania completes its primary education.
According to UNESCO, education for children is a good investment, not just for the child itself but also for the economy and growth of the countries. In Pakistan, women who can read earn, on average, 95 percent more than their illiterate peers. And for every extra year a country's population attends school, its GDP growth climbs between 2 and 2.5 percent.
Related news