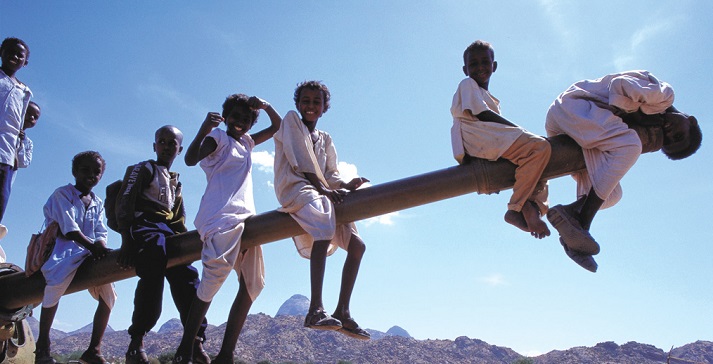 Photo: Paolo Massa
Arms Trade Treaty Is A Victory For Human Rights
In 2013 the world's first arms trade treaty became a reality.
Share
Other categories
Amnesty International sees it is a historic victory for human rights that there is to be more control with the transfer of arms.
In 2013 members of the UN General Assembly, almost unanimously, signed an historically important arms trade treaty. The treaty will in future prohibit states from transferring conventional weapons to countries, if those weapons will be used to commit or facilitate genocide, crimes against humanity or war crimes.
'The world has been waiting a long time for this historic treaty. After long years of campaigning, most states have agreed to adopt a global treaty that can prevent the flow of arms into countries where they will be used to commit atrocities',said Brian Wood, Head of Arms Control and Human Rights at Amnesty International, when 155 states agreed on the treaty at the UN's general assembly in March 2013.
Weapons kill every minute
More than 500,000 people die every year because of weapons. This almost corresponds to a person per minute. A lot of these deaths happen outside actual conflicts or war zones. 60 per cent of the infringements on human rights that Amnesty has registered involve the use of weapons.
It is an infringement of human rights when weapons are used to threaten, torture or kill people. Using weapons against protesters and other civilians violates international humanitarian rights, even if this occurs in a war situation.
Tribute to civil society
The new treaty obliges all governments to assess the risk of violations of international human rights law through transferring arms, as well as ammunition and components, to another country.
Considering the huge economic interests of arms producers and exporters, and the political forces in play, Amnesty regards this treaty as a tribute both to those representatives of civil society who championed the idea of saving lives, and to the governments who heeded the call.
'In the next four years, the annual trade in conventional weapons, ammunition, components and parts will exceed $100 billion. But today, states have put human beings and their security first', says Trine Christensen, Deputy Secretary General of Amnesty Denmark.
Related news