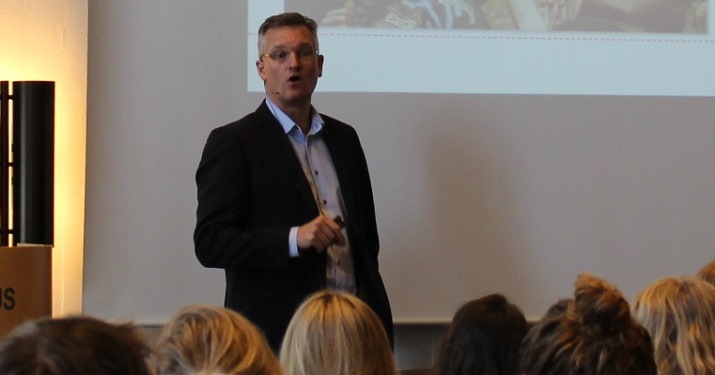 Constructive Stories Are Tomorrow's Journalism
Constructive journalism, as we know it from the World's Best News, is a journalistic genre that has also made its entry at DR News. They have set up rules for how to incorporate constructive journalism into the range of programmes on a daily basis.
Share
Other categories
When the World's Best News was launched four years ago, the approach was very innovative, focusing on constructive news and progress made in foreign aid policy, instead of the classic focus on the problems of the third world. Ulrik Haagerup, Head of News at DR (the Danish Broadcasting Corporation), believes that traditional news journalism can learn from this:
'Constructive journalism is a break with our self-understanding as journalists, and it changes the way news reporters have tended to view the world. All journalists will maintain that their focus on victims, exposures, and conflicts benefits society. But our most important job at DR as an organ of public service is to benefit the human community.'
This was the message presented by Head of News in DR, Ulrik Haagerup, at the World's Best News'kick-off event for the 2014 campaign this Wednesday. Here the NGOs could hear one of Denmark's leading Head of News report that there is a genuine need to supplement the five classic news criteria:
'To deliver constructive journalism is a break with the criteria we normally use for what is news, and on the basis of which student journalists still learn to write',explains Haagerup. He points to the fact that a traditional element of news journalism is to focus on deviation, on news stories that deviate from the norm:
'But at a time when constantly reporting on all the problems in the world has become the norm, a constructive and forward-looking story is a story that can differentiate us from other media', Haagerup points out.
The Head of News, who has previously headed Danish newspapers Jyllands-Posten and Nordjyske Medier, believes that the World's Best News is on the right track – where the focus is on problem solving:
'There was a time when news was about yesterday; nowadays news is about today; and future journalism will be about what happens tomorrow. But this does not mean we need to draw the watch dog's teeth',as he puts it.
Related news