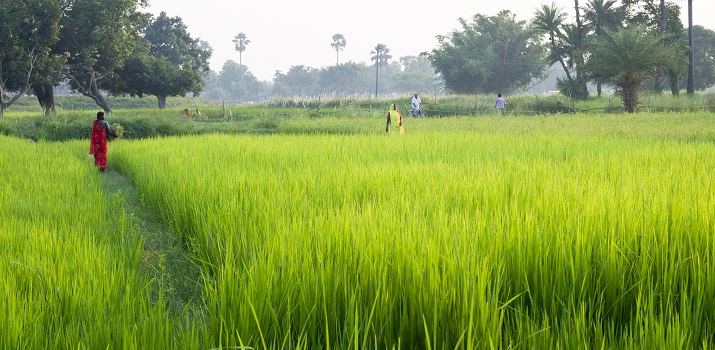 Philippe Leroyer / CC BY Nepal web
EU declares 2015 'Year for Development'
Every year, the EU focuses on a specific priority. In 2015, for the first time, this focus will be outside the European borders, aiming to involve the Europeans in matters of international development. World's Best News has been chosen as a strategic partner.
Share
The year month by month
Each month is dedicated to a specific theme:
January: Europe in the world
February: Education
March: Women and girls
April: Health
May: Peace and security
June: Sustainable development, decent jobs and companies
July: Children and youth
August: Humanitarian aid
September: Demography and migration
October: Food security
November: Sustainable development and climate
December: Human rights and governance
Other categories
According to a new survey by Eurobarometer, public support for international development has gone up: 67 percent of European citizens now agree that the aid should be increased. And the EU is already the world's biggest donor for international aid. These numbers were a positive backdrop for the European Commissioner for International Cooperation and Development, Neven Mimica, as he launched the European Year for Development today in Riga.
Europe as a target group
Thanks to several years of experience with creating just this kind of partnership between NGOs, private companies, the UN, and Danida (foreign aid by the Danish government), World's Best News and Global Focus have been chosen to conduct the Danish part of the public awareness campaign.
"It's remarkable and positive that the EU now for the first time chooses to focus on development for a whole continuous year. If we succeed in uniting youth, decision makers, civil society, and the private sector, it will create a huge potential for getting the development agenda across to a historic number of Europeans," says Thomas Ravn-Pedersen, Head of MDG Campaign at World's Best News.
A year of global development
2015 is also going to be a year of development globally. The UN Millennium Goals will reach their conclusion, and world leaders are set to agree on a new set of development goals. This time, the world goals will include all countries, and the overarching goal is to completely eliminate poverty worldwide.
In addition, 2015 will also see world leaders gather in Paris to adopt a binding agreement on climate change.
Related news