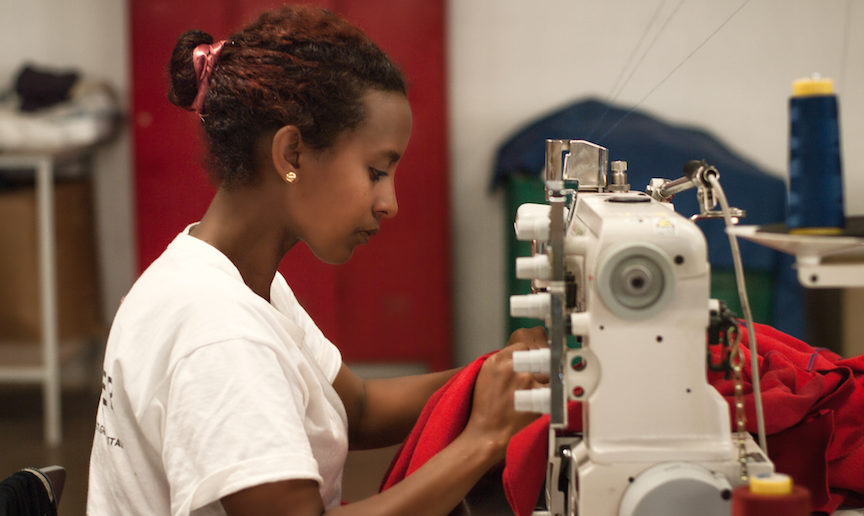 New poll: Women want jobs and men are supportive
Most of the world´s woman want to be in a paid job and the majority of men agree, new poll reveals.


Share
A total of 70 per cent of women and a similar 66 per cent of men would prefer that women work at paid jobs, shows a new global poll conducted by Gallup and the International Labour Organisation
The findings are revealing: Each of these figures are more than double the percentages of those who would prefer women to stay at home.
The poll, which was conducted in 142 countries and territories and surveyed almost 149.000 adults, provides a first-ever account of global attitudes and perceptions of women and men regarding women and work.
According to Gallup, the poll is representative of more than 99 per cent of the global adult population and although the figures
mask regional differences, the results show that a majority of men in all the world´s regions, save North Africa,
are supportive of woman finding paid work.
But when interpreting the figures, it is important to keep in mind, that woman often contribute financially to households, even when they do not have a paid job, notes Signe Arnfred, associate professor at the Department of Society and Globalisation at Roskilde University.
"In many countries around the world, woman contribute widely to the family upkeep, for instance, through small-scale farming on the family´s land. As the monetary economy becomes more prevalent in rural communities, we can see that it becomes more important for both woman and men, that the woman can earn money too. This has implications for gender equality too," she says.
The poll also shows that women and men actually share very similar views on women's employment opportunities.
28 per cent of men would like women in their families to have paid jobs, 29 per cent would like them to only stay at home, and 38 per cent would prefer they be able to do both.
29 percent of women worldwide would prefer to be either working at paid jobs and 41 per cent would prefer to be in situations in which they could both work and take care of their families. according to the joint ILO-Gallup poll.
Only 27 per cent of women answered that they simply want to stay at home.
Related news