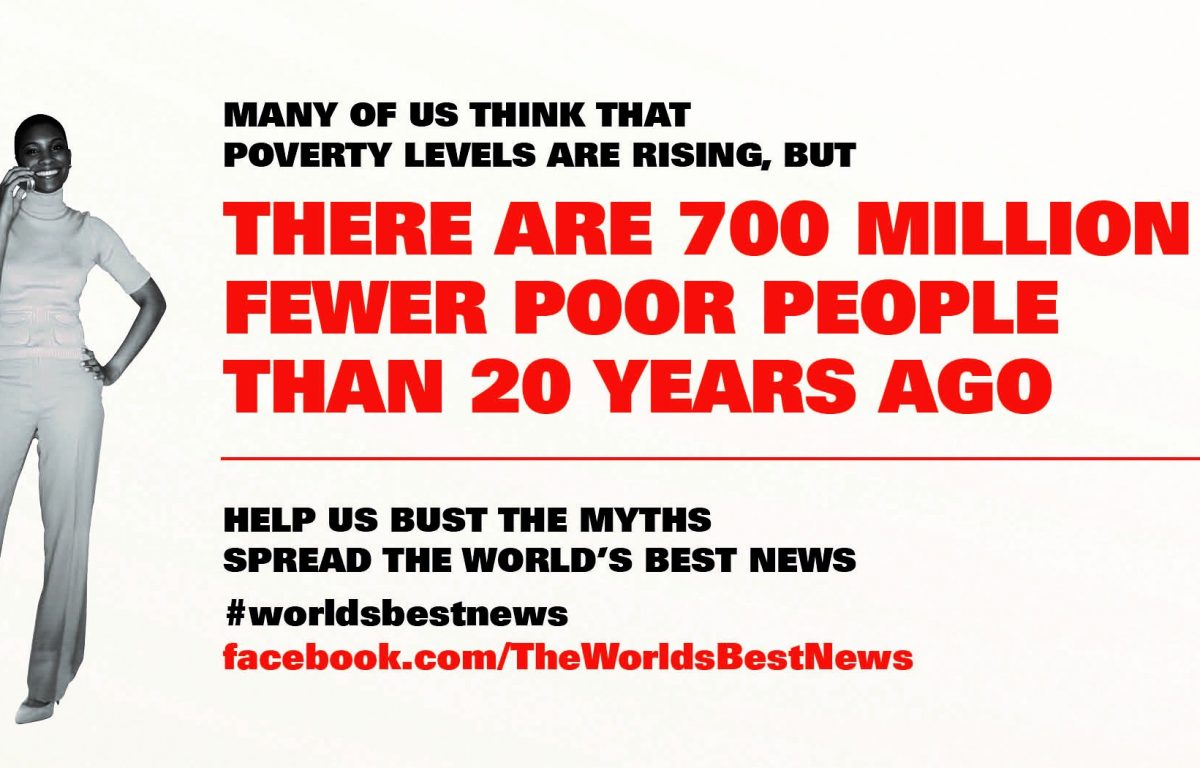 Poverty Close To Being Eradicated
Even though the developing countries are making great progress towards the eradication of poverty, only two per cent of Danes know that there are 700 million fewer poor people today than just 20 years ago.
Share
Facts
The World Bank estimates that two-thirds of developing countries will have halved poverty by 2015. The World Bank's stated goal is that by 2030 no one is left to live in extreme poverty, which means living on less than seven Danish kroner per day. Link: See the World Bank's list of annual GDP growth per country here.
Other categories
What good does development aid do and is it really possible to eradicate poverty?
This is what many Danes are thinking according to Danida's (Danish International Development Agency, Ed.) latest survey, in which one of the Danish population replied that they believed development aid only to be effective to a minor extent or not at all.
But the number of people in the developing countries that live in extreme poverty has decreased over the past 20 years. Whereas about half of the population in the developing countries lived in extreme poverty in 1990, the number had decreased to a little more than one in five in 2010. This is stated in the annual progress report from the UN.
The world is getting richer – not poorer
Even though this means that the UN's Millennium Development Goal has been reached, we should not rest on our laurels. Around half the population in Sub-Saharan, and more than a third in South Asia, are still living in extreme poverty. But the figures show conclusively that poor countries can change. This same conclusion is drawn in Steve Radelet's book (2010): 'Emerging Africa: How 17 countries are leading the way'. This former senior economist in US AID concludes that since 1995 17 countries have defied all expectations, put conflicts and dictatorships behind them and have turned into growing economies that can pave the way for the rest of the continent in the long term.
The American economist suggests that not only are the wallets of the growing African middle class getting heavier, but many of the countries have made great improvements in terms of democratisation, health and education, and are getting better at exploiting new technological possibilities.
Henrik Hansen, Professor in Economics at the University of Copenhagen, with focus on economy in developing countries, confirms this tendency:
'We have seen immense economic improvements in many African countries in the past 20 years, but still we are stuck in an 80s mentality when it comes to Africa', he says, and emphasises that:
'Nothing indicates that poverty is inherent. A number of examples prove that countries can get out of poverty'.
Not there yet
Numbers from the World Bank reveal the same. Seven of the ten fastest growing economies in the past five years are African.
Nigeria is a good example of how fast it can go. According to the World Bank, with an annual GDP growth of 7.3 per cent in 2013, the country is on the list of countries with the fastest growth. In comparison, GDP growth in the US last year was 1.9%, and in Britain 1.7%.
However, the African continent has not reached its goals yet. Within each developing country there are still huge economic differences between people living in the city and people living in the countryside.
'It's great that so many of the world's fastest growing industries are African, but many are driven by economic gains from finds of natural resources. The big challenge now is to get everyone on board',concludes Henrik Hansen.
'If the middle class is to grow in these countries, it is crucial that they can organise local industries that make them interesting to do business with for Western countries, just as we have seen the way things developed in Asia. But maybe even more important, they need to get better at doing business with each other. They have a natural demand for products from neighbouring countries, so inter-state regional trade will make the middle class grow. We have seen this in the EU', he adds.
Related news