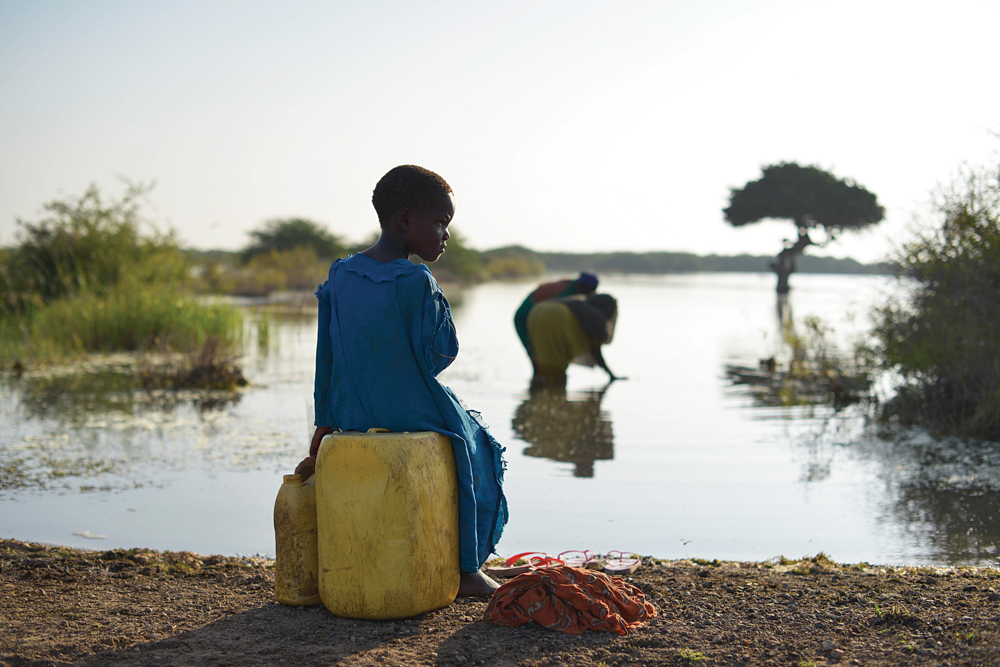 Photo: CCBY Tobin Jones / African Union
World's first malaria vaccine to be tested
For the first time ever, a vaccine against the mosquito-borne disease malaria is ready to be tested in the field.
Share
More info
WHO
Other categories
Mindre malaria
Antallet af årlige malaria-dødsfald er næsten halveret på verdensplan de seneste 15 år, fra 839.000 i 2000 til 438.000 i 2015.
Den globale indsats mod sygdommen har forhindret 1,2 milliarder malaria-tilfælde og 6,2 millioner malaria-dødsfald siden 2001.
Malariamyggen er især en stor dræber i Afrika. 90 procent af samtlige dødsfald finder sted i landene syd for Sahara, hvor 270 millioner mennesker stadig ikke har adgang til forebyggende midler mod sygdommen.
The world's first malaria vaccine is on track to become a reality in 2018, when a pilot project will test the new vaccine in selected countries in southern Africa.
According to the World Health Organization (WHO), the new vaccine is a milestone in the struggle against the mosquito-borne disease which causes more than 400,000 annual deaths. Of these, 90 percent take place in southern Africa.
"Even though the world has already come a long way in the battle against malaria, an effective vaccine would be a significant contribution to eradication of this illness, especially in those African countries where malaria is most prevalent. It is crucial to find new tools in the campaign against the disease in the near future, so that we do not lose the benefits of the progress already made as the disease develops resistance to existing medicine," explains Flemming Konradsen, professor of Global Health at the Department of Public Health at the University of Copenhagen.
The pilot study is the fourth and last phase in the development of the vaccine called Mosquirix, which has been developed by the medical company GlaxoSmithKline in cooperation with the international PATH Malaria Vaccine Initiative and the Bill and Melinda Gates Foundation. The vaccine has proven partially effective at preventing malaria in infants, who are the age group most vulnerable to the disease.
GlaxoSmithKline has announced that it aims to make the vaccine affordable for people in low income countries. For this reason, the company plans to price the vaccine at five percent above production costs. According to GSK, all profits from the sale of the vaccine will be used to fund the development of the next generation of vaccines against malaria and other tropical diseases.
Globally, the number of malaria deaths has decreased by 48 percent since the year 2000. For children under five years of age, deaths have been more than halved.
This progress is partially thanks to increasing awareness of the disease, and that more people now live in better conditions, use mosquito nets treated with insecticides, and have access to preventive malaria drugs.. In addition, more malaria cases are now detected early so that treatment can begin sooner, thanks to new and cheaper diagnostics.
Related news